Certification




AAHAM offers a complete career ladder to help you advance your career.
AAHAM Certified Revenue Cycle Executive (CRCE)
AAHAM Certified Revenue Cycle Professional (CRCP)
AAHAM Certified Revenue Cycle Specialist (CRCS)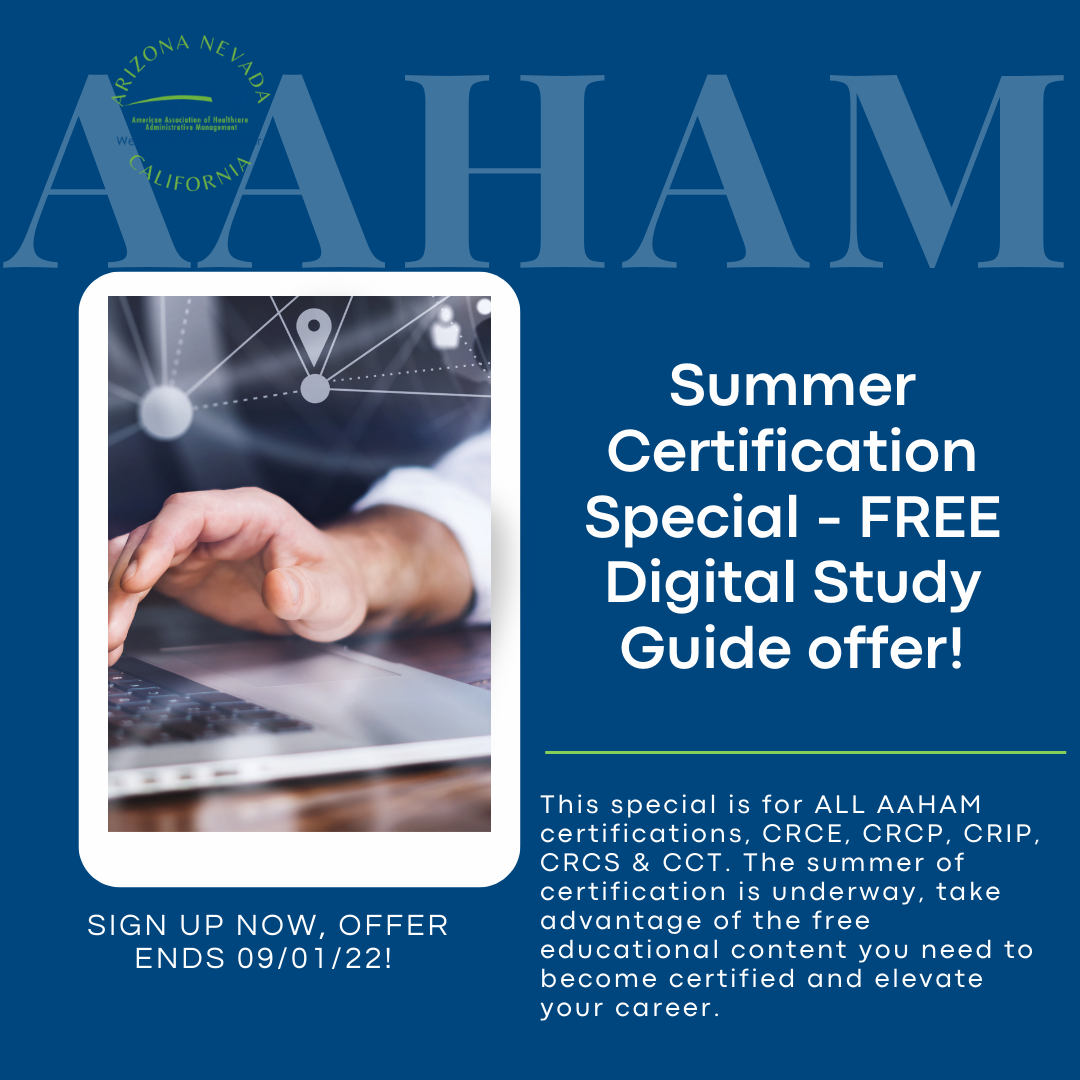 AAHAM also offers specialized certification options for Revenue Integrity and Compliance.
AAHAM Certified Revenue Integrity Professional (CRIP)
AAHAM Certified Compliance Technician (CCT)


AAHAM certifications are recognized as a mark of excellence throughout the revenue cycle industry. Our leadership over the past 50 years puts us in a unique position to serve our members with the preeminent certification program in the field. AAHAM has a clearly structured certification ladder that gives you the tools you need to develop your career regardless of your current level of experience. In today's challenging environment, the need to enhance your individual performance and elevate your professional standards has never been greater. Prove your commitment to the industry by registering for a certification exam today!


We're looking forward to helping you succeed! Please forward this to a colleague who wants to advance their career as well.